Lunch delivery, special events, meetings, & large events (500 +). Our team can put together anything from onsite breakfast productions, quick lunch delivery, or full service extravagant holiday events.
Beautiful displays, hand crafted food and personable service for your company holiday events.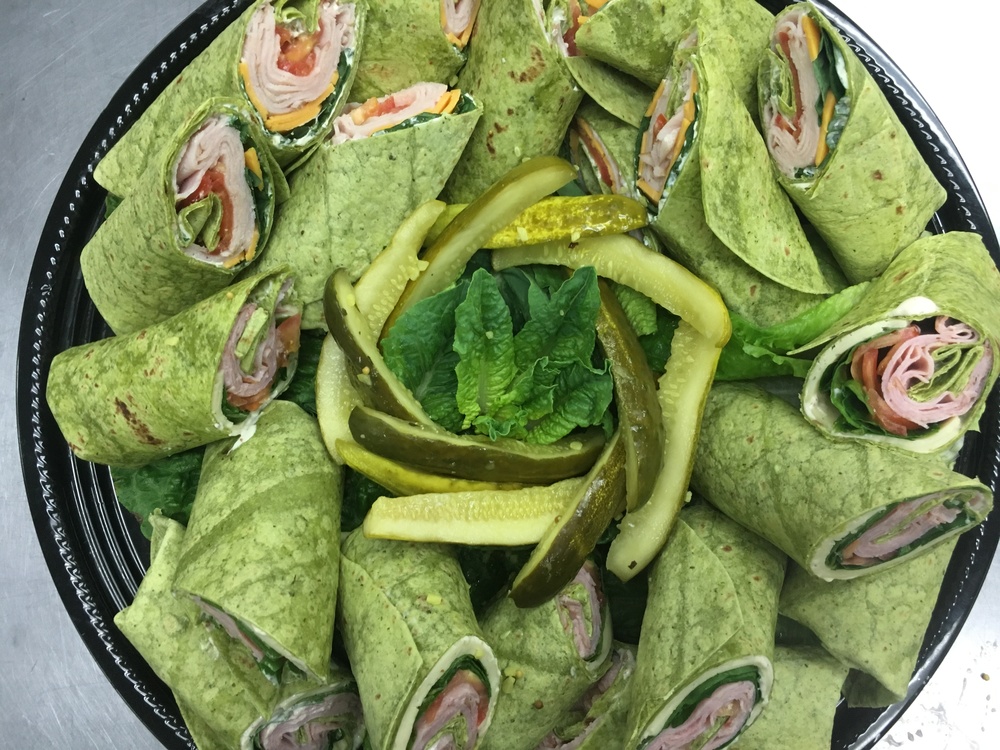 Perfect for meetings and Friday appreciation lunches. See menus below.
On site production for the freshest quality breakfasts, lunch or dinner for your large event 500 guests and up to as large as 10,000 guests.
Call us to schedule an on site meeting and free consultation for your special event. (Menus coming soon)
A sample of local companies we commonly work with
Our corporate experience is far too big a list to include here but there are some honorable regulars we'd like to mention. We regularly provided daily catering for the offices of PF Changs and General Motors. We've worked special events on occasion for Audi of Gilbert, Porsche of Chandler, Fedex, Dillards corporate office, ASU, (numerous departments), Relay for life, Breast Cancer Society (sponsors), Goodwill, Intel Corporation, Performance Contracting Inc, Sundt Construction, Norwood furniture, and many more.